Family Raised Mini Bernedoodle & Cockapoo Puppies
If you are looking to welcome a puppy into your home as part of your family, this is the place to be! We have been uniting beautiful puppies with happy families since 2006. We are accepting deposits on our currently available puppies and our upcoming 2023 Mini Bernedoodle & Cockapoo litters! We take pride in raising some of the best looking, healthiest pups you will find! We have grown very fond of the wonderful traits that the doodle's possess. We have also enjoyed raising our pups, seeing them go to their new homes, and meeting new people. Our website stays up to date. Visit our Puppies link to see any available or upcoming Mini Bernedoodle and Cockapoo puppies. We sit nestled between Omaha, Des Moines, and Kansas City. We have placed our pups in homes from New York to California, and even a few in Alaska… so getting them to you is not a problem. We also have Paypal available, so anyone can make a safe and easy deposit on your puppy through our website today! Thanks for visiting, and we hope you enjoy seeing our babies! Feel free to contact us anytime with questions!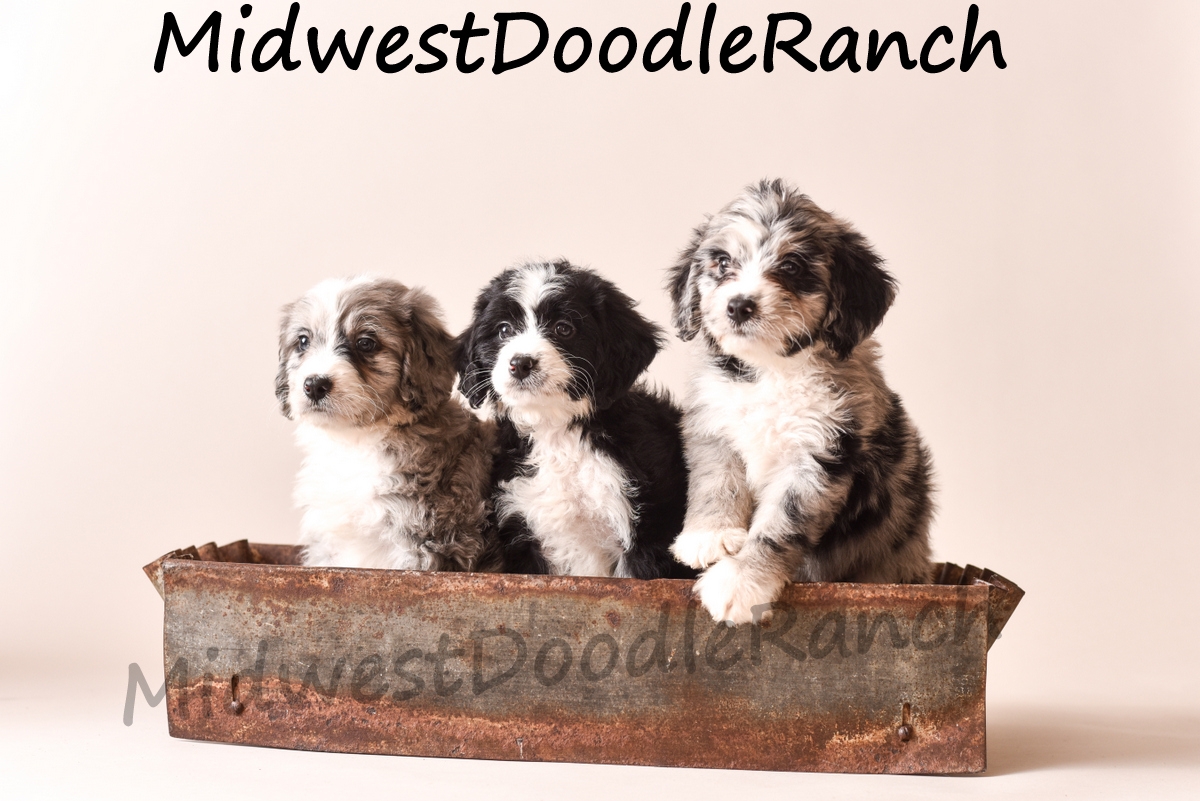 Mini Bernedoodle Puppies
Our beautiful Mini Bernedoodles will be a cross between a Bernese Mountain Dog female and a Miniature Poodle male. This is known as an F1 Mini Bernedoodle, which is a first generation cross that is considered to be the healthiest of all Bernedoodle crosses. Our Mini Bernedoodles typically range from 25-39 lbs full grown. They are a wonderful size for an indoor pet/companion. The colors range from Tuxedo (black & white), Tri (rust/tan, white, & black), Tri Merle (rust/tan, silver, white, & black), & Sable ( brown, white, rust, and black). Every Bernedoodle can have a slightly different coat. Most of them have a good blend from the parents that ends in a wavy coat that is typically low to non-shedding. We test our mini poodle sires to make sure they carry the furnishings and curly coat, so that they may be able to pass that on to their offspring.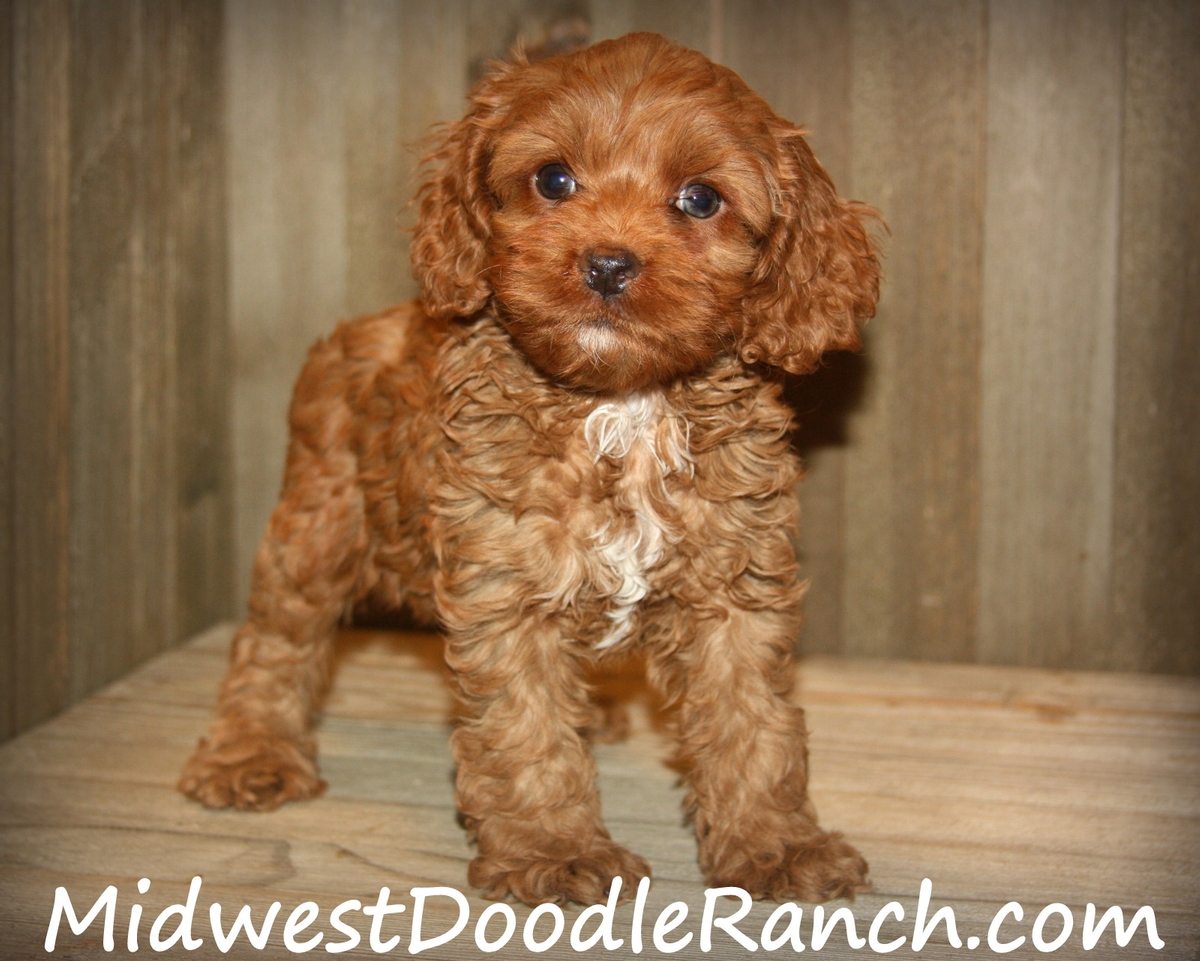 Cockapoo Puppies
Our Cockapoos will be a cross between an American Cocker Spaniel female and a Miniature Poodle male. Our Miniature Cockapoos typically weigh in the 15-20 lbs range. The Cockapoo has a coat that combines different aspects of the Poodle and Cocker Spaniel coats. Their coat is usually thick/dense; and typically wavy or curly; usually little-to-no-shedding. Our Cockapoos will be a variety of colors… you can see all of our parents and their beautiful colors on this website. By visiting the "Adults" link!